Our Weekly Newsletter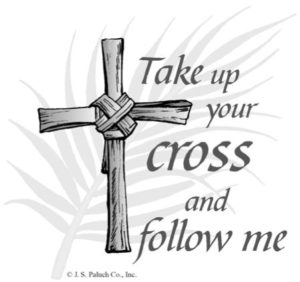 St Columba's Newsletter 3rd September 2017
Senior Citizens Parish Outing to Nunraw
Wednesday 27th September
Please add your name to the list at the back of church if you wish to join us.
Closing date 17th September
Østenstad Sangeri: Choir from Østenstad, Norway
St Peter's Church, Lutton Place, Edinburgh, EH8 9PE
Saturday, 7 September 2017 at 7.30 pm.
Duration: about 1 hour.
Admission to the concert is free,
with an opportunity to make a donation at the end.
Beginning Experience
The loss of a loved one through death, separation or divorce is one of life's most traumatic experiences. It can result in
unbearable feelings of grief and loneliness. The Beginning Experience would like to help.
A Weekend away for a lifetime of change
Conforti Centre, Coatbridge
6th-8th October
For further details call Roz on 0131 669 0003
Or email rcm2524@yahoo.co.uk
Want to deepen your prayer life?
Growth in Prayer and Reflective Living is a 20 week course in Edinburgh that aims to help people to pray and live reflectively by offering an opportunity to explore faith, discover meaning and come to a deeper relationship with God. Starts October 2017 and continues until April 2018.For more information visit www.epiphanygroup.org.uk/training-courses/growth-in-prayer/
Youth Pilgrimage to Iona
Saturday 9th-Sunday 10th September (age 16-29). Cost £20. Email Sr Mirjam for further details at srmirjam.hugens@staned.org.uk
Oberammergau Passion Play 2020
In 2010 some of St Columba's and St Peter's parishioners traveled to the Oberammergau Passion Play and have expressed
interest in a return visit in 2020. Fr Kevin has indicated that he is interested and could say Mass for us on a daily basis where practicable.
So that we can gauge if there's sufficient interest, could you indicate on the form at the back of the Church, or send an email to peter.wrightmbe@btinternet.com.
The price would be in the region of £1,500/£1750pp with half board and seats for the Play. If we get more than 15 we can get one place free which we can give to our PP.
Holy Land Pilgrimage
The Parish of St Albert the Great, is organising a pilgrimage to the Holy Land. The pilgrimage will take place between 30 April and 7 May 2018.
It will be led by Fr John Farrell OP and will include visits to all the main Christian sites in the region.
The poster at the back of the church give more detail including costs. There are still a few places available. If you are interested in participating and would like fuller
information, please contact Bill Moyes (0131 447 7552 or wandbamoyes@btinternet.com).
 Other News
Consecration of Scotland to the Immaculate Heart of Mary
The Marian Shrine, Carfin Sunday 3rd September, 3pm
Please join the Bishops of Scotland as they consecrate Scotland for the first time, to the Immaculate Heart of Mary.
"In the end my Immaculate Heart will triumph" This is the promise made by Our Blessed Lady to the children at Fatima
Archbishop on Facebook & Twitter